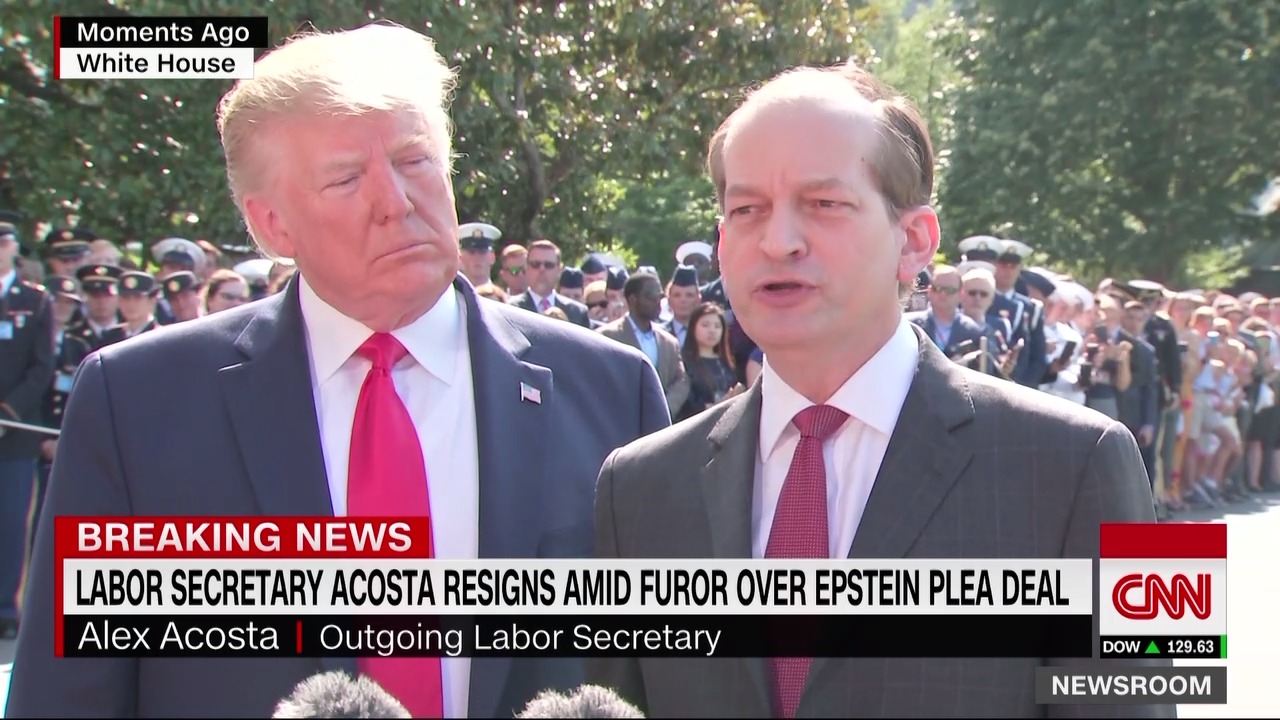 President Trump spoke alongside Alex Acosta moments ago.
"He's done a fantastic job. He's a friend of everybody in the administration," Trump said.
The President addressed how Acosta handled a plea deal with millionaire Jeffrey Epstein year's ago. (Epstein's indictment this week has renewed fury over it.)
"He made a deal that people were happy with, and then 12 years later they're not happy with it. You'll have to figure all of that out. But the fact is, he has been a fantastic secretary of labor," Trump said.
The President continued:
"But I just want to let you know, this was him, not me, because I'm with him. He was —he's a tremendous talent, he's a Hispanic man. He went to Harvard, a great student. And in so many ways I just hate what he's saying now, because we're going to miss him. "